5 DIY Dog Halloween Costumes
These days it seems like dog Halloween costumes are everywhere, and there are plenty of premade options you can buy. But there is a certain charm to making your own costume from scratch.
To that end, we've compiled a list of five DIY dog Halloween costumes that are sure to make your pup the talk of the town (and maybe Instagram too). Most of these costumes can be made with supplies you already have at home, or with cheap buys from the craft store.
But hang on a second! Before you start getting creative, be sure to keep your dog's safety in mind. Their homemade costume should not be too heavy or limit their mobility, and you should always take off the costume right away if it causes them distress. Make sure to keep any small parts or other choking hazards away from your dog, and never leave them unattended in a costume.
Now, let's get started!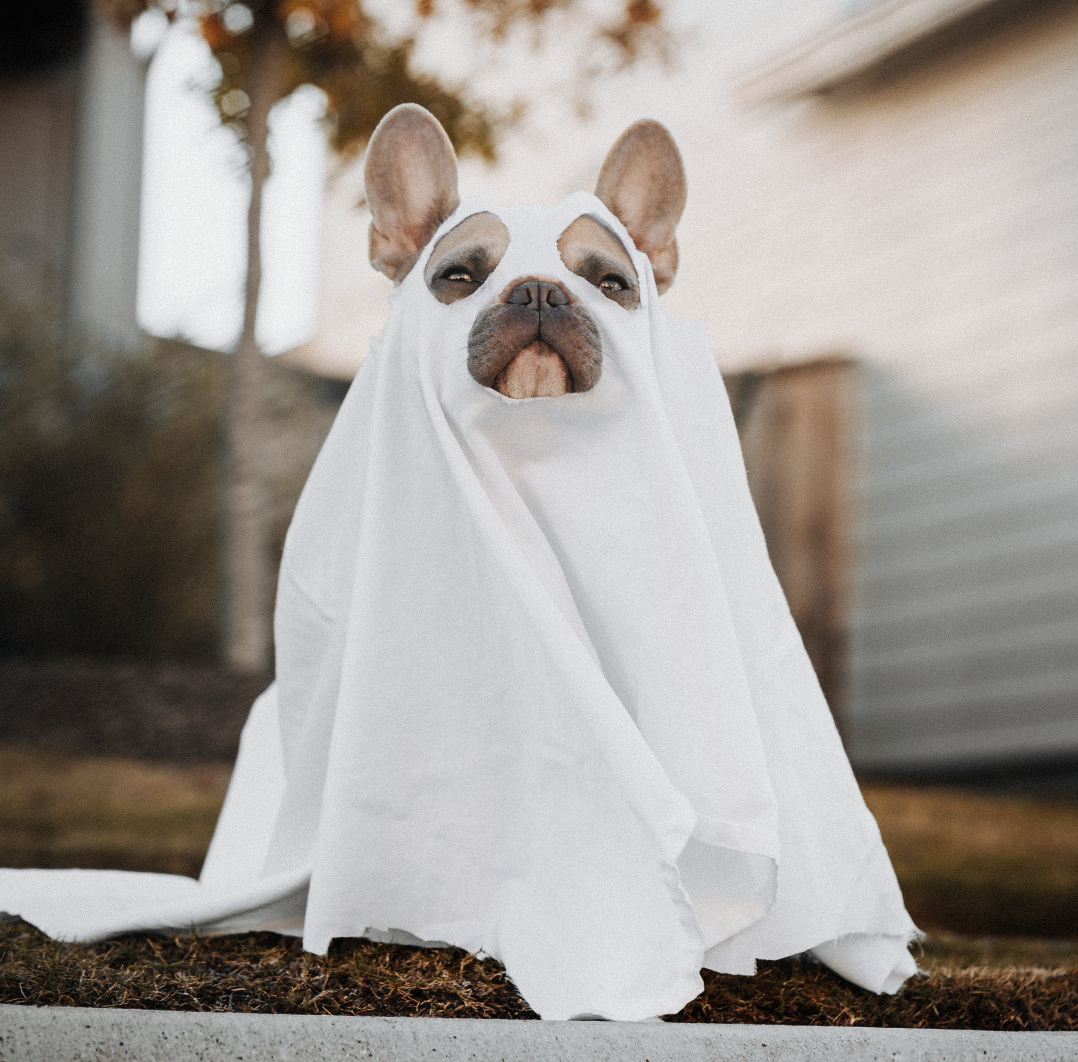 Costume 1: Ghost
You might have guessed it! This classic costume is easy and inexpensive to put together for just about anyone, including man's best friend!
Throw it together at the last minute by cutting some holes in a white sheet for your dog's eyes and nose.
You can use a sheet that you have laying around the house or a cheap one from the home store.
And if you want your pup to be able to come trick-or-treating with you, make sure to cut the sheet short enough that they can walk.
Costume 2: Spider
Here's another classic costume that is simple to craft and will make your dog look super spooky. All you have to do is buy a giant black chenille pipe cleaner, which you can find at your local craft store.
Cut the pipe cleaner into eight even pieces, then bend them each like a spider leg and wrap them around your dog's collar or harness. Scary!
Costume 3: Football
No matter how big or small your dog is, dressing them up like a football is bound to be cute! And this costume is just as easy to DIY as the first two.
All you need to get is a brown shirt that fits your dog and some white tape. Cut the tape into strips and arrange them on the shirt so they resemble a football's laces. If you want to get really creative, be sure to dress yourself up like your favorite quarterback!
Costume 4: Bat
Thinking about buying a bat costume for your furry friend? Try making one at home instead.
All you need to put this spooky look together is some black poster board and a metallic marker. Cut bat wings out of the poster board, and use the marker to add the details to the wings.
Then attach the wings to your dog's collar or harness, and you're good to go!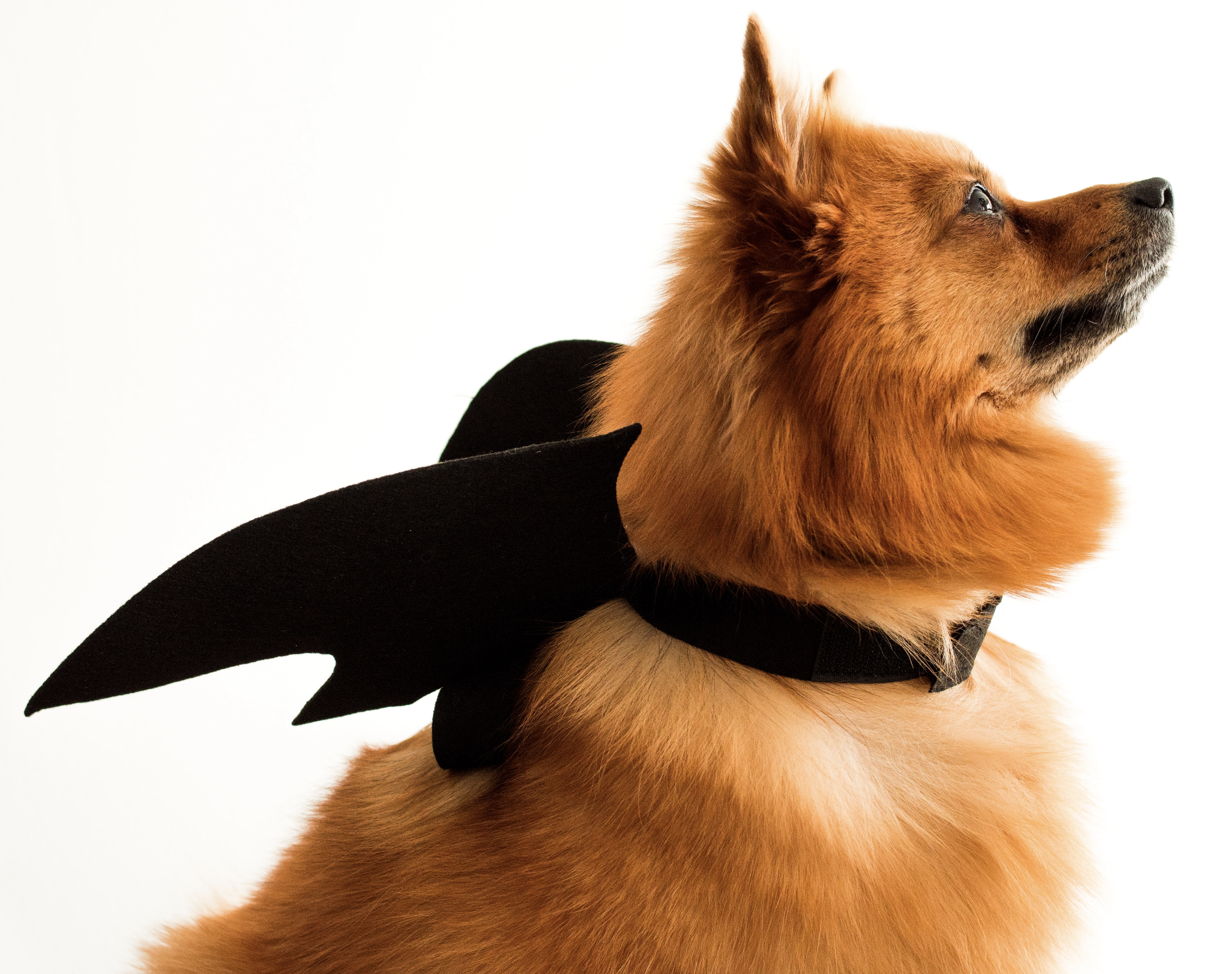 Costume 5: Sunflower
Make your dog into an adorable sunflower for Halloween! For this costume, you will need brown flet, yellow felt, and green felt. Measure a strip of brown felt that fits snugly around your pup's head.
Cut and glue yellow felt petals around the center of the brown strip, layering them to achieve the look of a sunflower. For added detail, put some green felt leaves on the bottom.
Please don't hesitate to reach out to us if you need anything or have any questions! 
info@furryfreshness.com or 866.693.8779
Lots of love 🐾
Bryson, Jennifer & the FurryFreshness Team